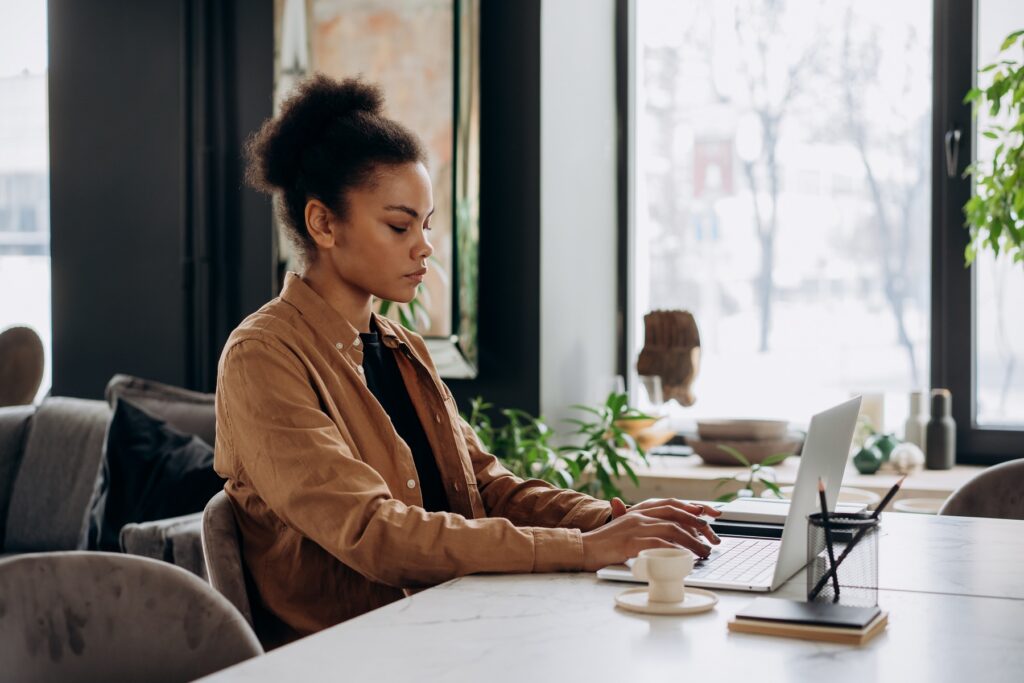 There are many reasons why you should hire a virtual assistant. Filtering through 121 emails a day is exhausting. Trusting that your virtual assistant will manage their own to-do list and time is essential. But before hiring a virtual assistant, you should know what your company's needs are. After all, hiring an assistant is a big step for any small business. It takes time to get to know each other and build a rapport.
Having a virtual assistant gives you the luxury of alone time
Hiring a virtual assistant can be a great way to increase your efficiency in business and save you time. While you are busy with other aspects of your business, you can focus on other areas to boost your business's performance. A virtual assistant can do mundane office tasks and delegate them to someone else. As a result, you can enjoy more alone time while still ensuring that your business is running smoothly.
As a business owner, you may find yourself wishing that you could take a break from work and be alone more often. In addition, new business owners have many different roles to fill and are still trying to get everything done. As a result, they may need time to regroup and rethink their roles. A virtual assistant can help them do these different tasks and free up their time.
A virtual assistant can also help you manage your inbox. This person can sort out the inbox by deleting unimportant messages. They can also categorize them into folders. They can even find lost emails and answer them for you. You can even get them to unsubscribe from unwanted email lists. All this is done while they are working from home! A virtual assistant will help you save time and money in your business.
A virtual assistant can also help you automate your content marketing efforts. Rather than having to manually post the same content to your social media accounts and blog, your virtual assistant can create a monthly editorial calendar for you. This assistant can also automate marketing campaigns using tools such as Buffer and CoSchedule. They can also create summaries and strategies for posting on your social media profiles.
While traditional business assistance can help you manage your workload, having a VA allows you to focus on other aspects of your business. As a solopreneur, you don't have the same support system as a corporate brand. In addition to being able to have more alone time, a VA also helps you save money and improve your work-life balance. The key to hiring a virtual assistant is to find someone who works best for your company.
Filtering through 121 emails a day is time-consuming
It's no secret that organizing data and organizing customer data is a time-consuming task. Even if you don't need a high-level team member to organize these tasks, they still require significant time and attention. Luckily, there are ways to save time and money while still keeping track of important details and information. Here are three ways to streamline these tasks.
First, email marketing can be time-consuming. Email design and copywriting can be a real time-sink. By hiring a VA to handle content creation and emailing your list, you can focus on other important tasks. You can also outsource customer management to a virtual assistant who can handle direct calls and email lists. After all, success in sales is 90% preparation.
Trusting a virtual assistant can manage their own time and to-do list effectively
When you hire a virtual assistant, you'll have access to their experience and knowledge of your business's needs. While many VAs may be highly qualified and well-versed in your industry, you shouldn't expect them to be perfect. While mistakes are unavoidable, a good virtual assistant will alert you to any issues as soon as possible. A time tracking system is something many companies use to monitor their VAs' performance.
For example, if you spend hours each day replying to emails from your customers, you may want to delegate this task to your virtual assistant. Other tasks might include important, but not urgent, tasks, such as content research, social media outreach, or administrative work. Other tasks you might delegate to your virtual assistant include setting appointments and booking travel. Some non-urgent tasks, such as tidying up your office, might not require immediate attention.
In addition to being highly competent, your virtual assistant should also be able to communicate effectively with you. Poor communication can result in misunderstandings, extra costs, and even hurting your relationship with your virtual assistant. Make sure your virtual assistant is proficient in various mediums of communication. In addition, you should consider their communication style, punctuality, and general tone. After all, your virtual assistant will be representing your business.
Managing your virtual assistant's time is crucial for you and your business. Many entrepreneurs do not have enough time to do everything and their time is limited. In fact, their time is often taken up by administrative tasks, which can prevent them from thriving. Moreover, it prevents them from meeting their financial obligations. So, it's vital to have a well-organized time management system to ensure a smooth-running business.
Hiring a virtual assistant is a great idea if you're looking to improve your productivity. A virtual assistant can manage your to-do list, social media platforms, and database management. Delegating these tasks to a virtual assistant can help you exponentially boost your revenue and profits. You can finally delegate some of your administrative duties to a virtual assistant who will make sure everything runs smoothly.
Identifying your company's needs before hiring a virtual assistant
Before hiring a virtual assistant, it is important to determine your specific needs. Some tasks require extensive experience, while others only require basic knowledge. It is important to understand the difference between virtual assistants and employees, and the level of interaction that is acceptable for your needs. Identifying your company's specific needs before hiring a virtual assistant can help you find the right candidate. Some things to keep in mind when hiring a virtual assistant are listed below.
The first step in hiring a virtual assistant is to identify your business's needs. Are you hiring someone to work full-time, or do you need them for limited hours? You must also consider the VA's experience level, as hiring someone without experience may result in longer tasks and lower quality work. While the cost of a top-tier virtual assistant is enticing, be aware that it can quickly become overwhelming if you have a small budget. In this case, you might need to adjust your expectations.
Once you've identified your needs, make sure to communicate them in writing. Ask your virtual assistant how they prefer to communicate. Having clear written communication will help you to establish a more beneficial relationship. For example, if you're hiring a virtual assistant to handle product sourcing for your Amazon store, you should discuss how you would like to communicate with them. You can also get feedback on their communication skills by asking their previous employers.
Keeping track of work doesn't have to be difficult or time-consuming, but it is essential to establish a clear communication channel between your company and your VA. Keep in mind that communication is key in the remote working relationship, so make sure to set up a reporting mechanism that works well for you and your VA. This will help you keep track of each other's progress, and will also help you identify loopholes.
A virtual assistant can take over administrative tasks that consume 40 to 50% of your time. These tasks can make you feel like you're not thriving, and you can't keep up with everything. These tasks may require training or additional support, and a virtual assistant can relieve some of the burden. They will also be able to do the social media management and schedule appointments for you. In addition to these administrative tasks, a virtual assistant can also help you prioritize your time and help you focus on the most important aspects of running your business.